Useful products to make your life easier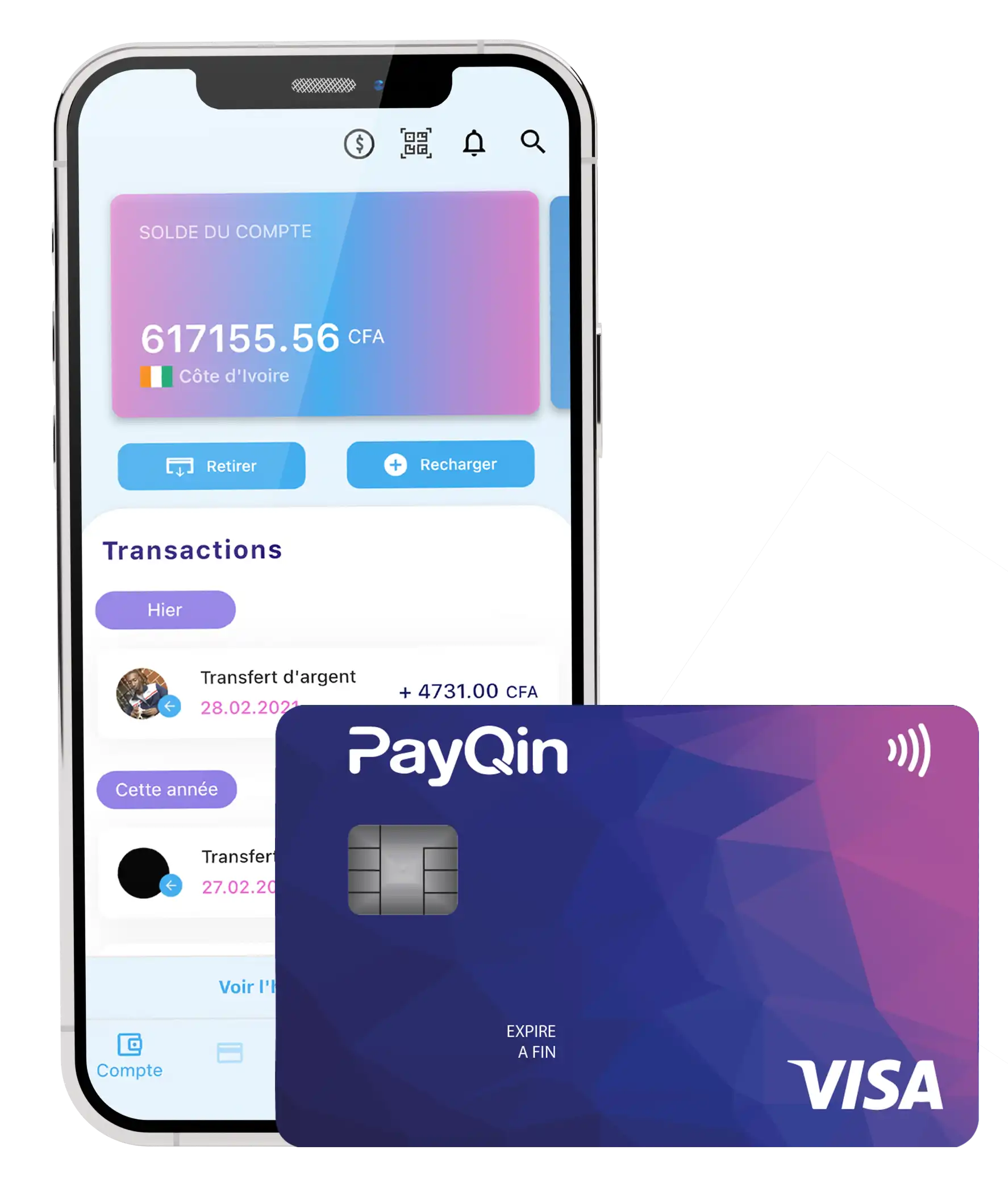 A virtual card
to explore the Web without limits
Buying contactless on the Internet has never been easier. Enjoy the benefits of our virtual card to buy your favorite products and services without restriction.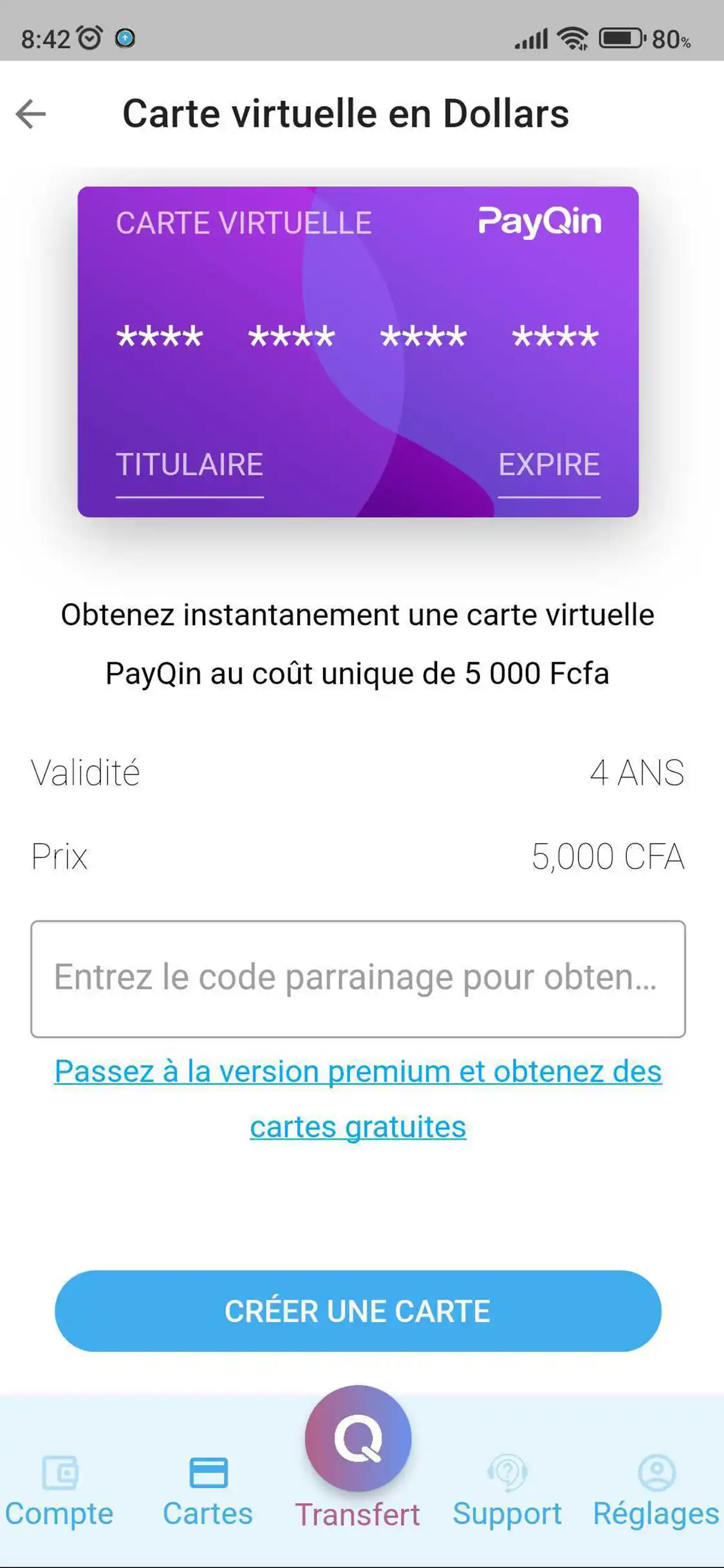 Create a virtual card in one click
From an intuitive and refined interface, create a virtual map instantly and start your operations.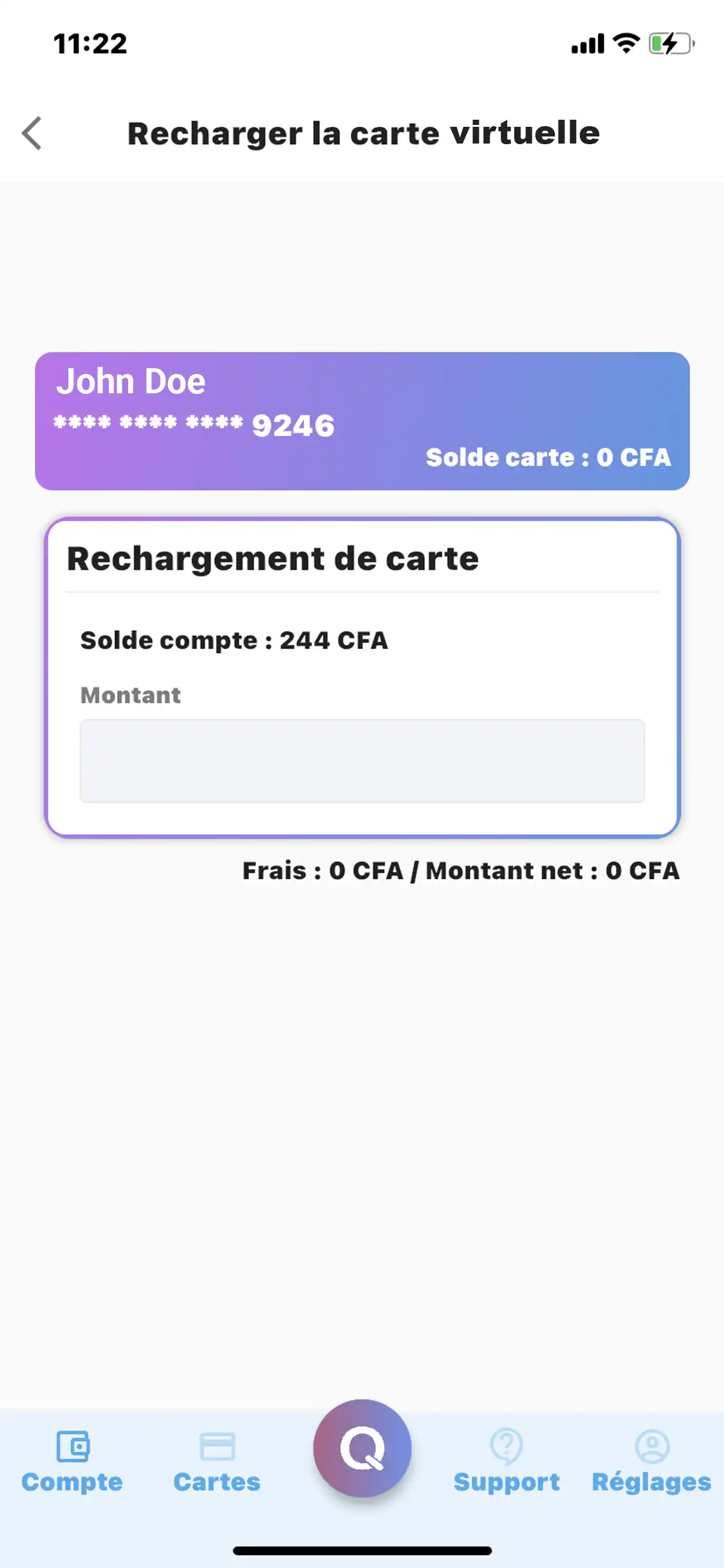 Recharge it
easily
Easily recharge your virtual card from a mobile money account and carry out all your purchase and payment transactions online.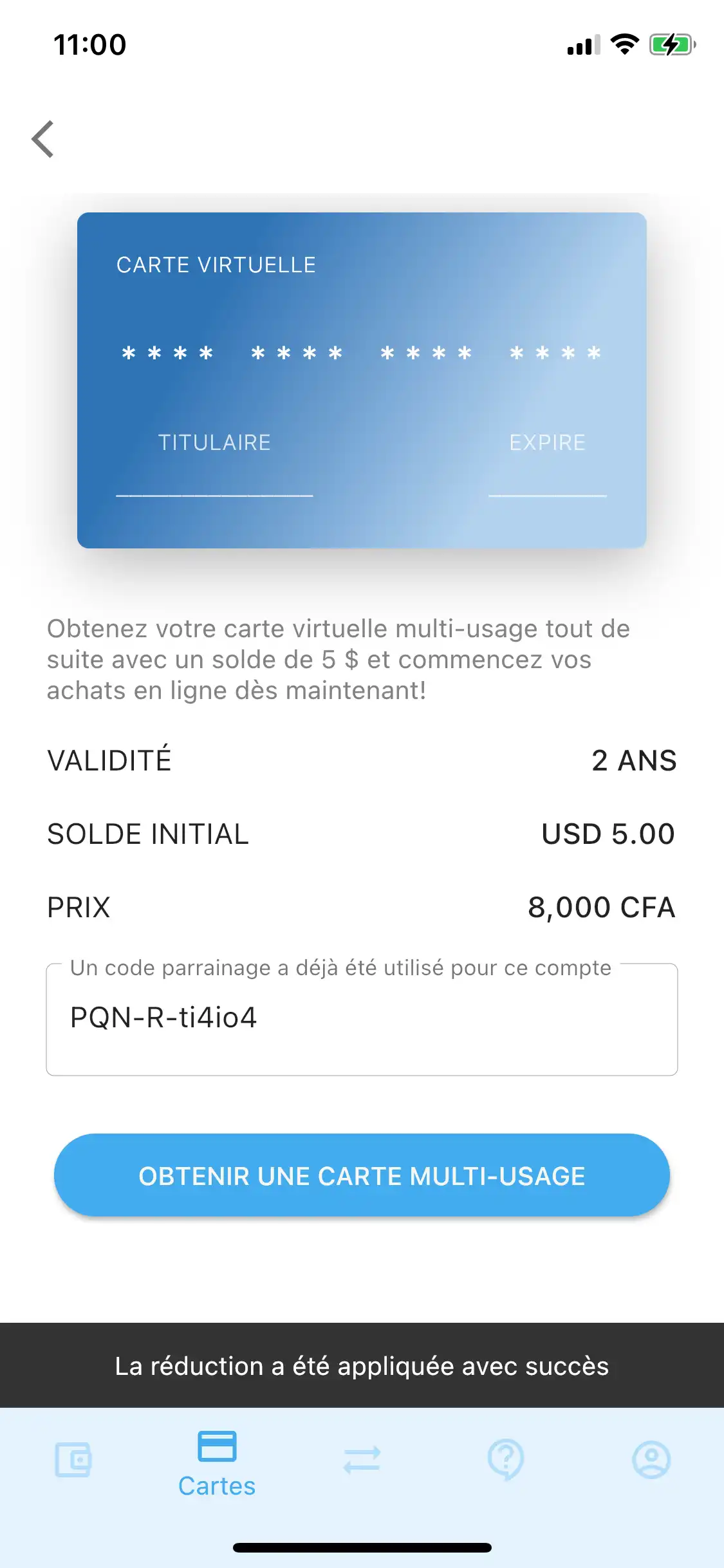 Pay what
you want
Make your online payments securely, from e-commerce sites and third party services.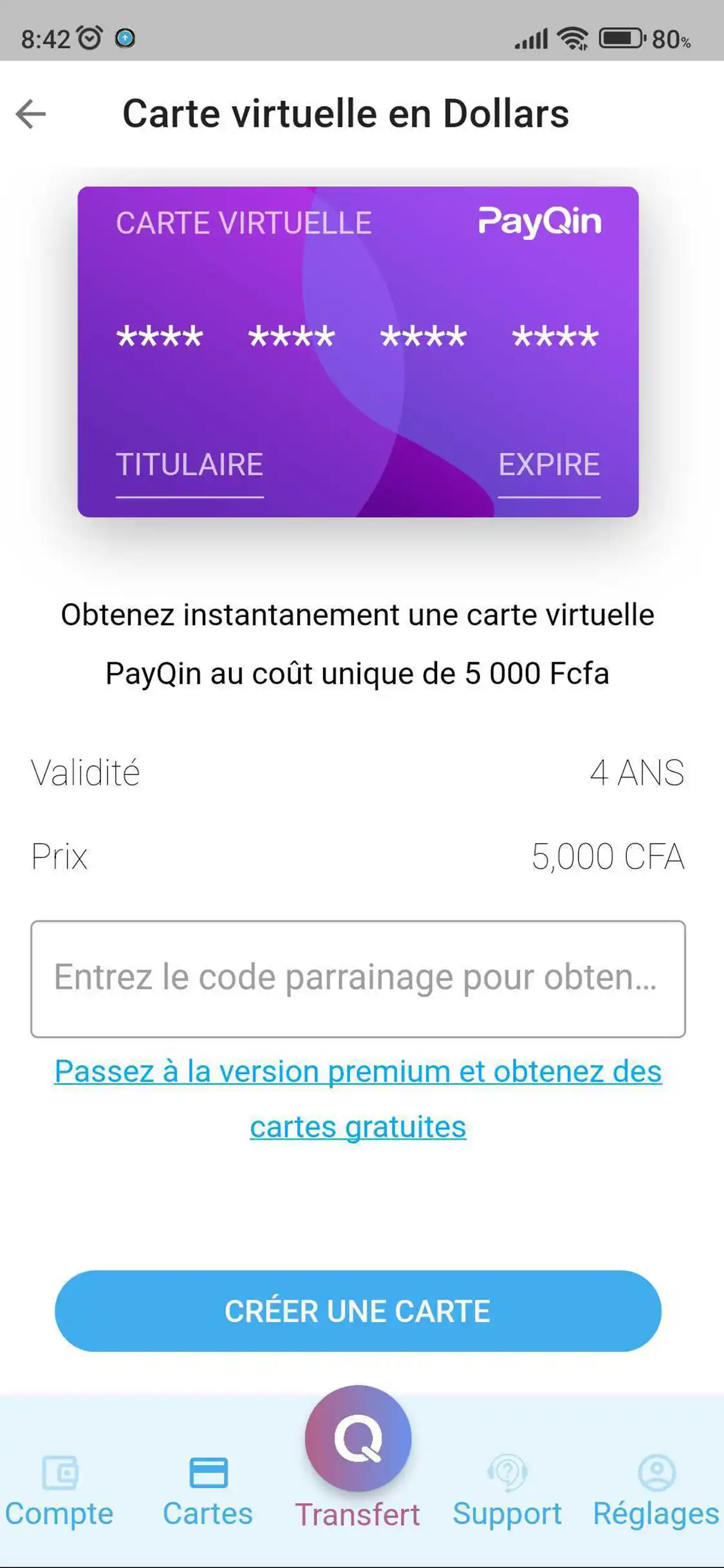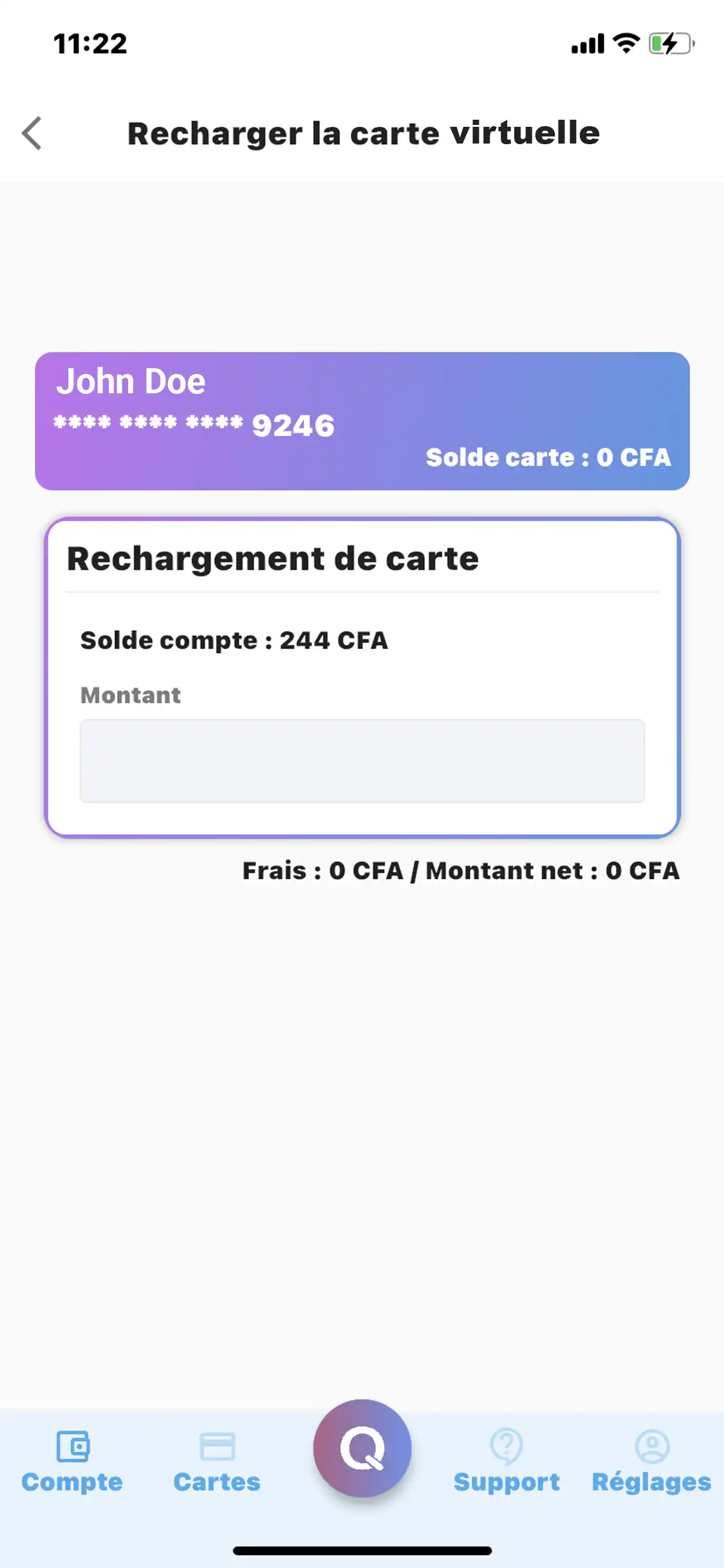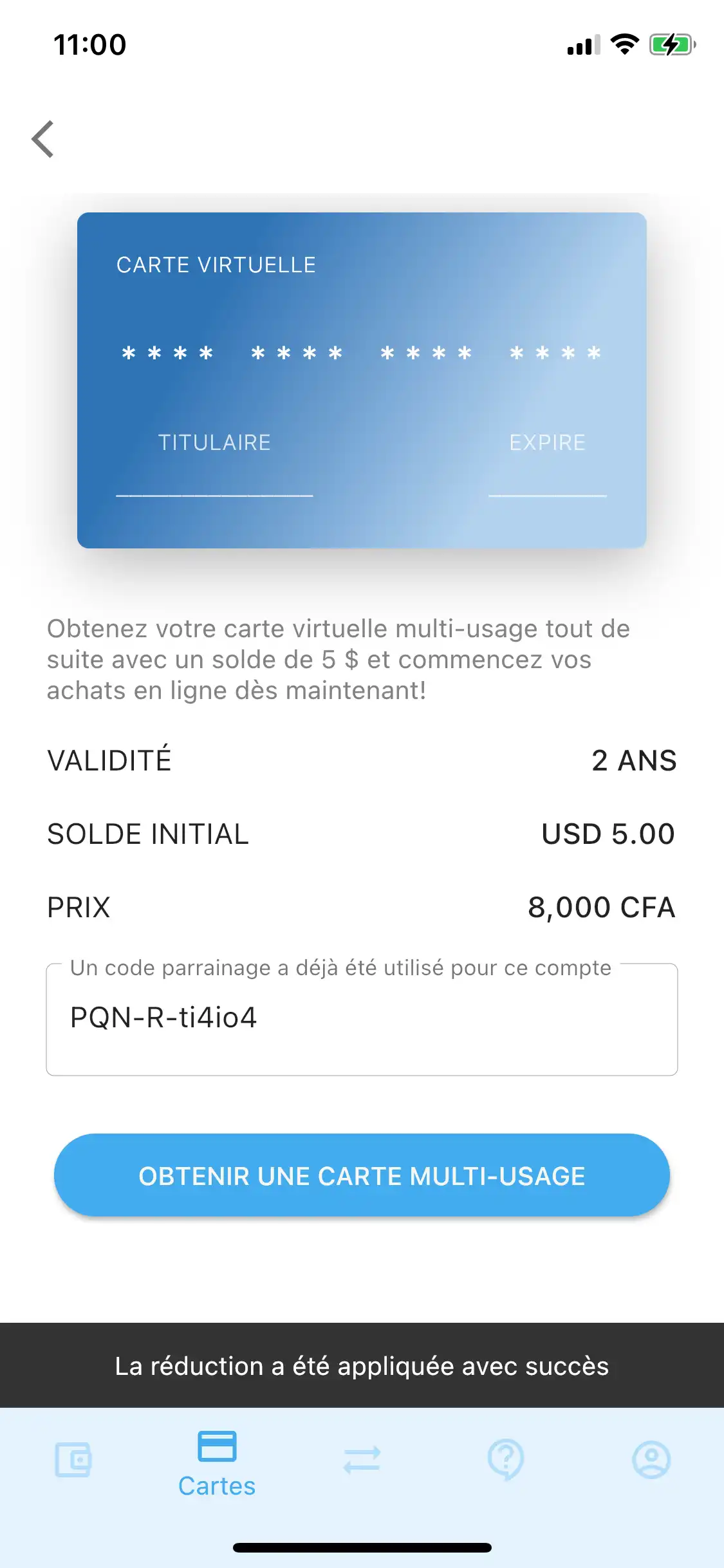 A physical card
to do even more
Go even further. Treat yourself with the PayQin physical card. Benefit from the full potential of online payment thanks to this simple product that accompanies you on a daily basis in all your withdrawal, money transfer and online purchase operations.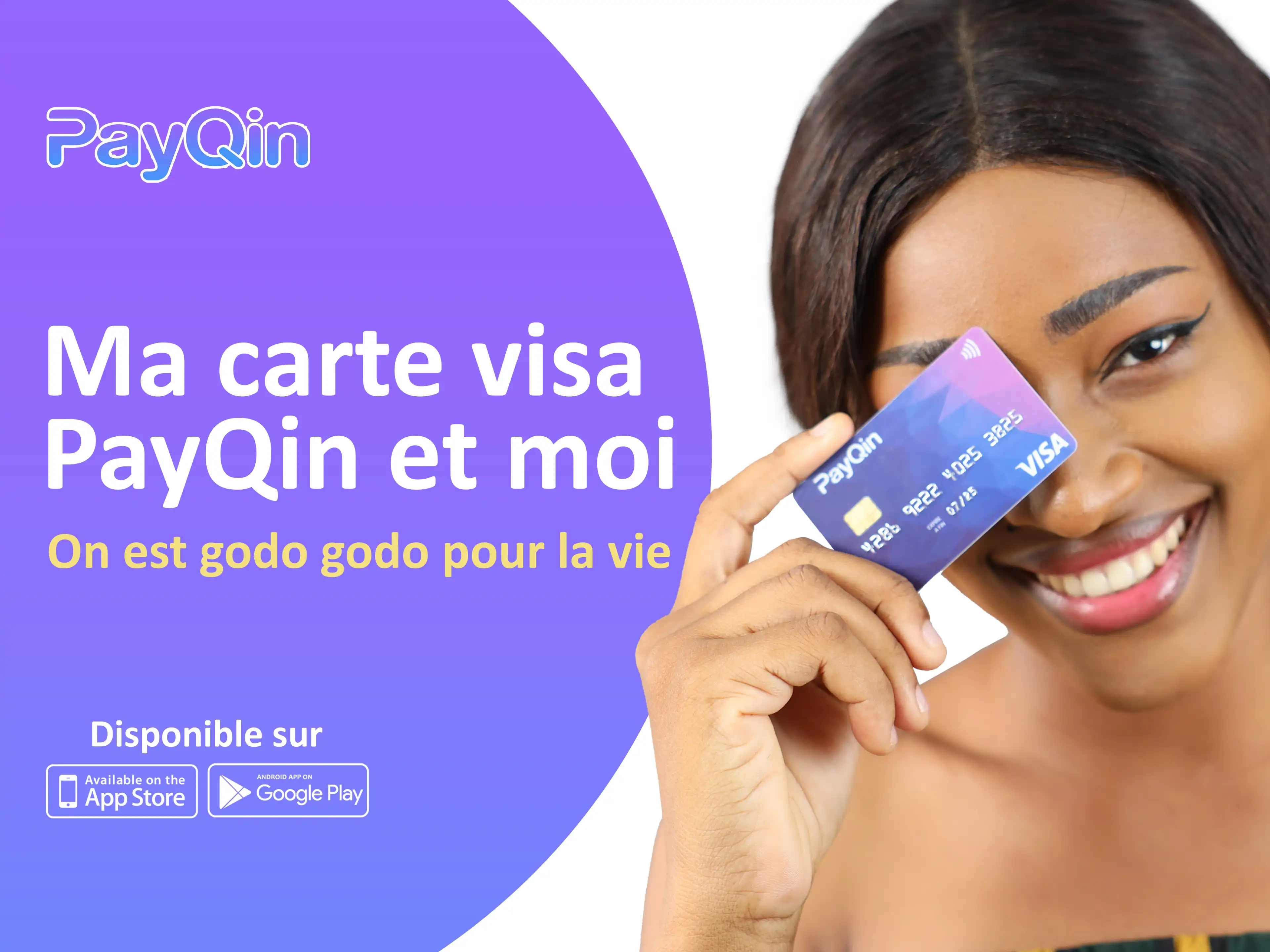 High
ceilings
For increasingly important transactions on a daily basis.
Low
maintenance costs
Virtually no maintenance costs for your enjoyment.
Easy
withdrawals
Withdraw money easily at VISA network ATMs.
Contactless
purchases
Buy contactless on the Internet and in stores.
A long
life
Enjoy your card everywhere for many years.
A pure and uncluttered
design
Proudly carry your card everywhere in a beautiful and classy design.
Send unlimited money to your relatives
Simply send money to your relatives in the sub-region to their PayQin account or mobile money number. You'll love doing it!
Free money transfer from PayQin account to PayQin account
Money transfer to all mobile money accounts in the following countries: Cameroon, Ivory Coast, Mali, Burkina Faso, Togo, Benin, Senegal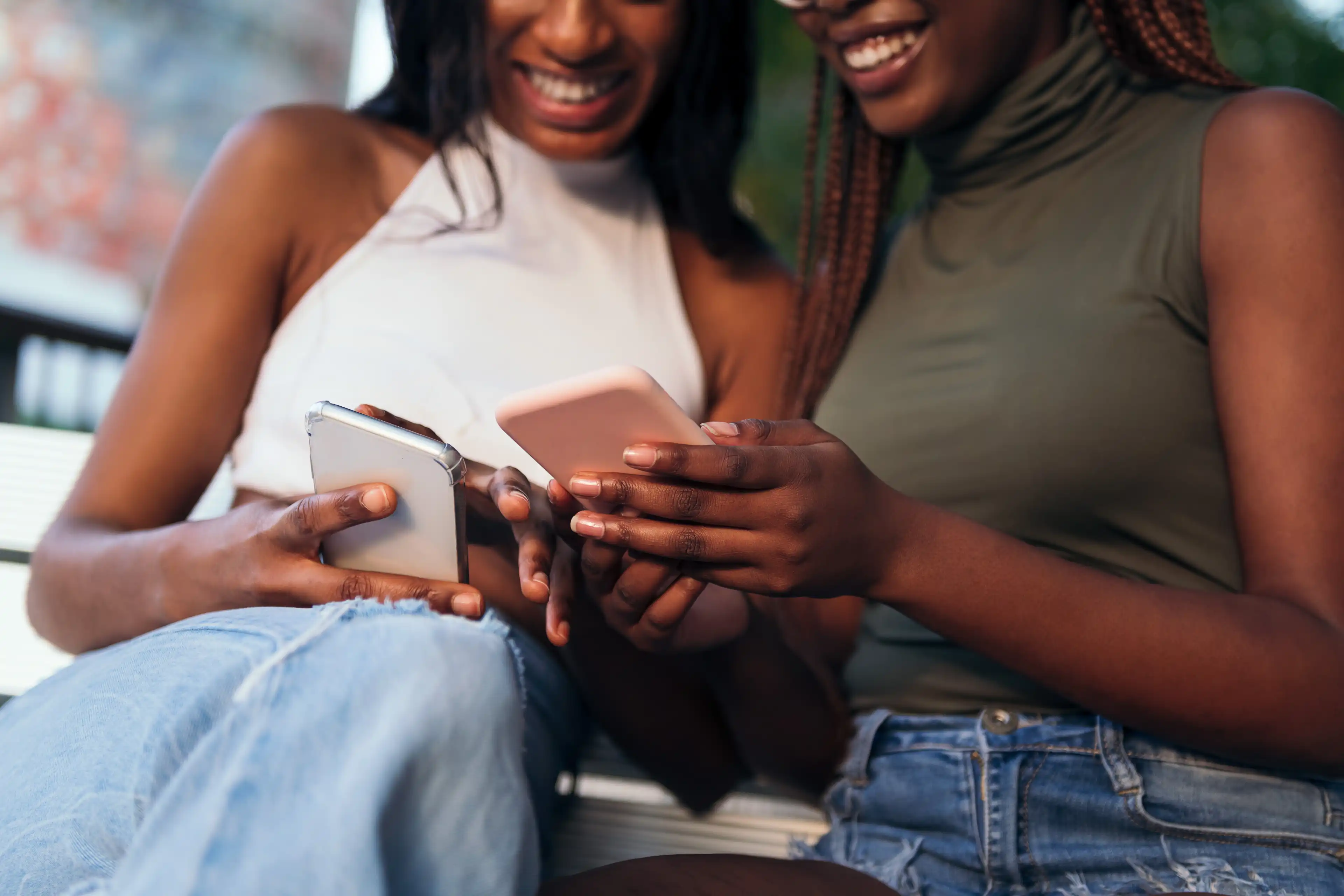 How to get a virtual card?
To generate a virtual card :
1- Click on the "Maps" section of the application and click on
the button "+".
2- Click on "Create a new virtual card".
3- Click on "Get a card", then follow the instructions.

How to recharge my PayQin account?
To add money to your PayQin account, you just need to follow the following steps :
1- Click on the "Reload" option
2- Opt for "Mobile Money"
3- Enter the top-up amount
4- Select the mobile operator of your choice to continue topping up, the rate of which is set at 2% of the amount to be topped up.
We currently accept payments via Mobile Money in the following countries: Côte d'Ivoire, Cameroon, Mali, Benin, Togo, Burkina Faso and Senegal.

How to verify my PayQin account?
To get your PayQin account verified, follow these steps :
1- Go to the "settings" tab
2- Click on "Verification Status"
3- Scan your legal ID, passport or driver's license (make sure the image is clear and the information is legible)
4- Take a selfie of yourself
5- Click "Submit".

How to withdraw money from my PayQin account?
It is important to note that you have the option of making two types of withdrawals :
1- Account withdrawal
2- Card withdrawal
- WITHDRAWAL FROM ACCOUNT
The balance of your PayQin account belongs to you, so you can request a withdrawal of this balance at any time by simply clicking on the "Withdraw" option from the application.
There you will find a dialog box that you should fill in by adding the following information:
- a valid Mobile Money number
- the amount to be withdrawn and follow the instructions.
Once effective, the amount of the withdrawal is automatically deducted from your balance until this request is accepted or refused.

How to recharge my PayQin virtual card?
To recharge your virtual card, you must have sufficient funds in your PayQin account. The procedure is as follows:
1- Click on the "Carte or Card" option on the taskbar
2- Select the card concerned
3- Click on "Add money or Add money"
4- Add the value of the desired amount in dollars $ and validate your payment.
NB: There are no recharging fees, however, the minimum recharging is 5 dollars, the equivalent of which is approximately 3000 Fr CFA .